In 1889, a strange new type of horseless carriage was introduced in Paris. The driver sat in an exposed seat, while the passengers were in an enclosed cabin. People commented that the cabin roof resembled the black cloaks worn by folks in the Limousin countryside.
The association stuck. Limos are vehicles with the driver separated by a screen or wall, and there are many different kinds today. Let's look at 11 examples.
See Also: 22 Types of Trains
Types of Limousines
1. Convertible Limo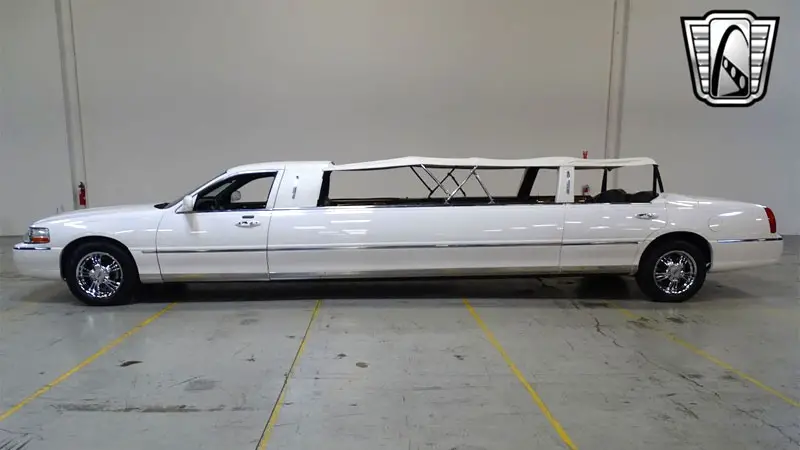 This is one of many special-purpose limos that can be hard to find and expensive to rent. While most limos offer a sunroof, the convertible limo goes one step further and has an entire section that can open up so you can enjoy the breeze as you're heading down the road. Because they're a rare sight, they tend to draw a lot of attention.
But what happens if it's raining and you can't put the top down? In that case, the convertible limo is essentially an expensive stretch limo. It has all of the same amenities of a standard stretch.
The one tradeoff is that there's less passenger room than a standard stretch limo, placing it somewhere between the standard stretch and sedan limo in terms of capacity.
2. Eco-Friendly Limo
While there are certainly fuel-efficient limos out there, the eco-friendly limo takes things a bit further. These are usually electric hybrids, resulting in far less fuel usage than other popular types such as SUVs or humvees. However, this does come with a drawback in terms of pricing.
Limo rentals usually include the price of fuel in their cost, so you might think renting a hybrid would be cheaper. This isn't the case, though, and they can be just as expensive – if not moreso – than gasoline-dependent options.
Between the cost and relative scarcity at this time (which no doubt has an effect on their price), eco-friendly limos will generally only appeal to those who are more worried about air pollution than their wallets.
Read Also: 17 Different Types of Vans
3. Hummer Limo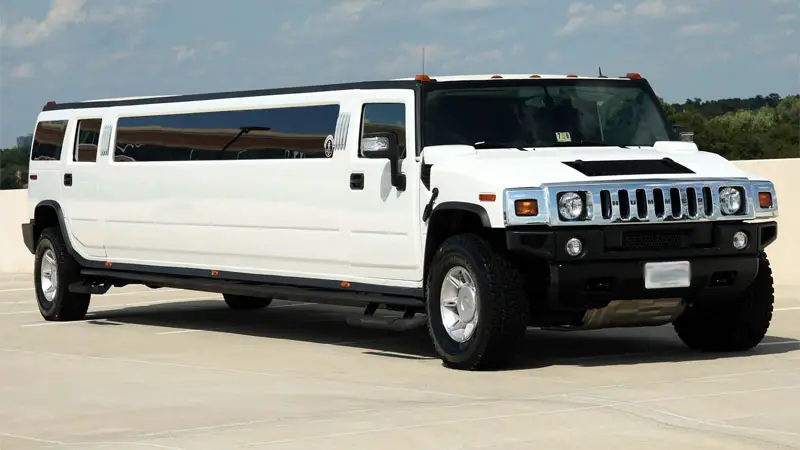 Humvees were originally a military vehicle that soon became popular with civilians, much like the Jeep before it. Despite being gas guzzlers, the larger size of these vehicles made them a great choice for converting into limos, and they're one of the most popular limo options today.
They're often rented for special events such as proms and weddings and have a spacious interior. Thanks to the boxy design, there's also more headroom than in most limos. Best of all, it's really hard to miss spotting one in a crowd.
Read Also: 12 Types of Fire Trucks
4. Jacuzzi Limo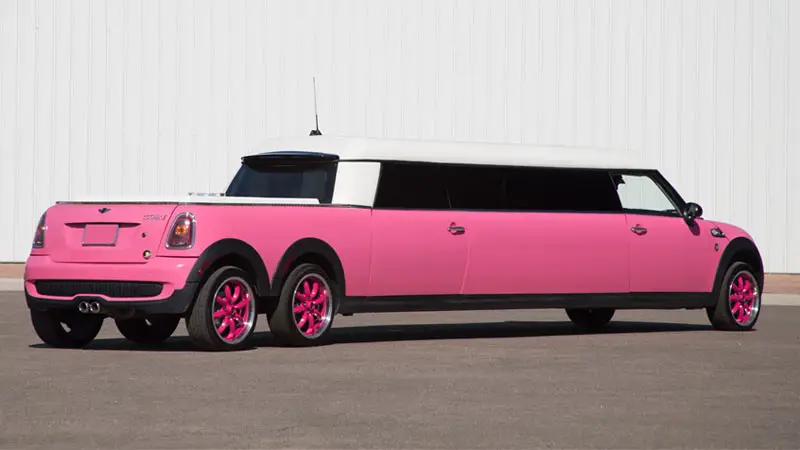 There are a lot of strange things you can do with a limo, and someone had the bright idea of taking a limo and building a jacuzzi inside of it. While far more difficult to find than most types of limo and certainly not cheap, the jacuzzi limo is an experience you won't soon forget.
One important note needs to be made regarding this type of limo, however. Because you're sitting in a jacuzzi instead of a seat, there is a higher risk of injury when the vehicle's on the road. However, for many, being able to relax in the jacuzzi while on the go is well worth the potential risk.
5. Limo Bus (AKA Party Bus)
When smaller options just won't do, the limo bus is an excellent option. These behemoths can hold anywhere from 30 to 44 passengers (depending on the size) with plenty of the same amenities you'd find on smaller limos.
Most will include a full bar area and televisions in addition to lighting and comfortable seating. Some even include dance poles installed, turning them into private night clubs on wheels.
Another advantage of the party bus is that it looks similar to an SUV limo, but with a much higher roof. This makes it easy to actually get up and walk around without having to hunch over like in most other limo types. They're not cheap to rent, but when you want the biggest and best, this is an excellent choice.
Related: 7 Types of Tow Trucks
6. Old-Fashioned Limo
The limousine isn't a new invention, and some limo companies know that sometimes you just can't beat the classics. With such prestigious brands as Bentley or Rolls-Royce, the classic limo makes a statement like no other.
[crp]
It can be hard to find these older models, as limos are often sold or auctioned off once they hit a certain mileage. However, there are plenty of companies that not only still have classic limos, but still rent them out.
Be warned, renting a classic limo isn't cheap, since they require more maintenance and often need hard-to-find parts. If you've got the money to rent one for a wedding or other special occasion, your day will be even more memorable for all involved, thanks to the opulence of having a classic, high-end vehicle at your disposal.
7. Sedan Limo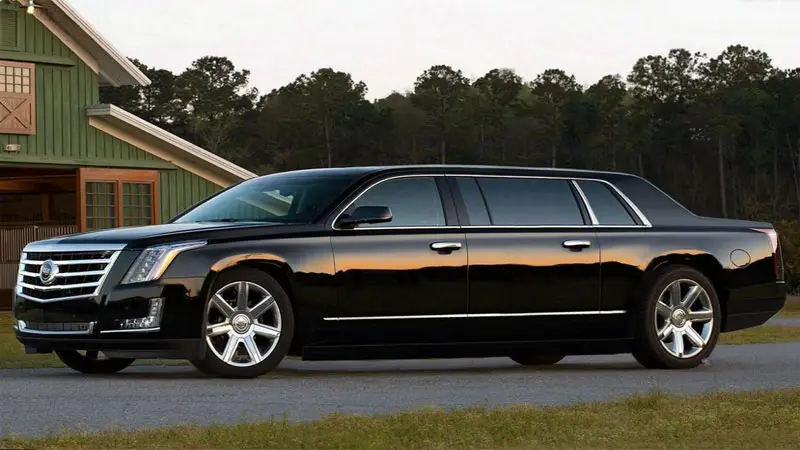 These are slightly enlarged sedans, usually available from ritzy car companies such as Cadillac, Lincoln, and Mercedes-Benz. Because of this, they often provide superior comfort and amenities over the standard stretch limo.
Some shorter versions are also available, so when renting one you need to make sure you identify how many passengers there will be to ensure you get the right size. Most are designed to hold two to four people comfortably, sometimes with a second bench or seat with its back to the driver's section.
While more expensive than stretch limos, the added luxury makes these a popular choice for those who can afford one.
8. Standard Stretch Limo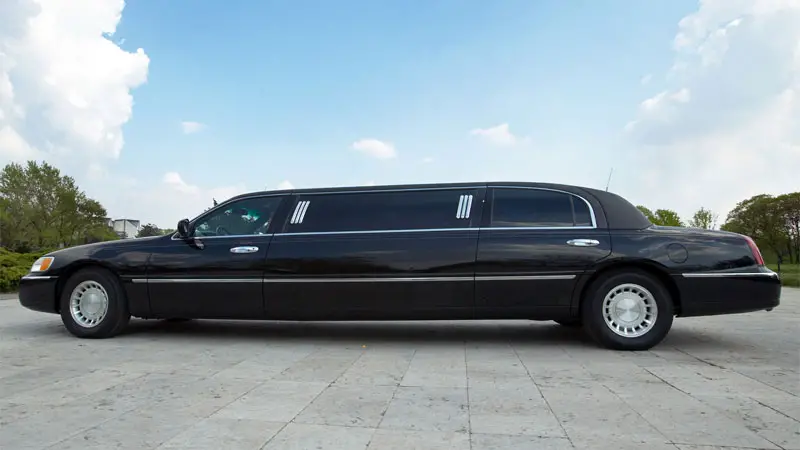 When you think of a limo, this is the one you probably imagine. They're among the most affordable options out there, and are slowly becoming even cheaper to rent as more people switch to using the SUV limo.
Standard stretch limos have three size options and can accommodate anywhere from six to ten passengers (comfortably) based on your choice, and are a common sight at special events such as proms and weddings.
Even though the outside of this limo looks big, you'll probably be surprised the first time you get into one. The interior space has been designed to fit as much as possible into the space available while keeping things roomy. There's plenty of lighting, with seating along the sides, televisions, and drink stations.
Traditionally, the standard stretch limo was also a popular choice for business meetings, offering both luxury and privacy. However, this is also becoming less common as new types of limo appear, and standard stretch limos have become the go-to option for Joe Everyman as a result. But you'll also likely see your an actor from your favorite TV show or movie in one of these.
9. Super Stretch Limo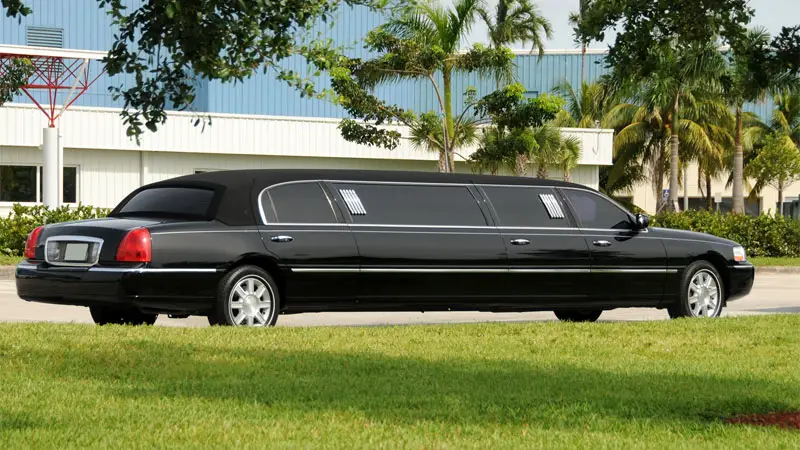 This is the big brother of the standard stretch limo. They can comfortably fit anywhere from 14 to 20 people and can come in a wide range of models, including larger variations of other limo types such as SUVs.
These monsters have all of the amenities of a standard stretch limo and sometimes even include a fifth door to make it easier to board. The only downside is that the sheer length of these vehicles mean they require a lot of skill to drive. Forget parallel parking!
10. SUV Limo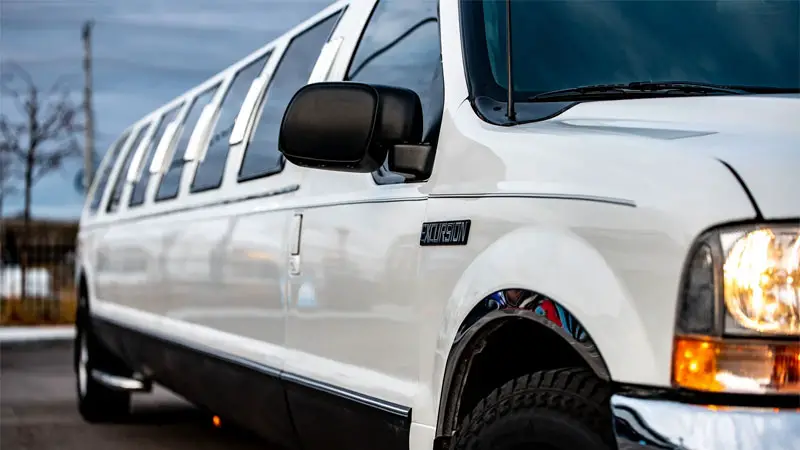 The SUV, or sport utility vehicle, is a class that originated as far back as when Jeep began making civilian vehicles. Hummers are also technically a type of SUV, also being a former military vehicle, although their design generally results in their limo version generally being considered a separate beast from the slightly more sleek SUV limo.
The cabins of these limos are a little higher off the ground than many other types, and vary in size, with the largest accommodating up to 24 passengers.
Inside, the SUV limo has plenty of room, as well as televisions, drink bars, and interior lighting. They're among the most popular limo types right now, especially for bachelor/bachelorette parties and other big groups.
Unfortunately, between the size and popularity, these limos can be a lot more expensive than a standard stretch limo. The good news is that they're made by a range of companies, from Cadillac to Ford, so there's a large variety of styles and models to choose from.
11. Tank Limo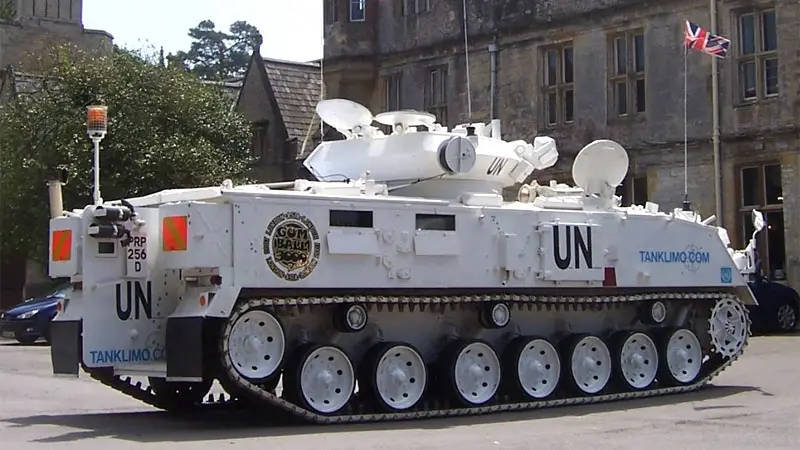 We've talked about some rare and crazy limo types, but this last one really takes the cake! The tank limo is exactly what it sounds like – two gutted tanks that have been fused together to create a 22-foot long, eight foot wide showstopper.
The tank is powered by a Rolls-Royce engine, which isn't quite as strange as it might sound. Rolls-Royce has manufactured many engines for everything from planes to tanks, and they can really make the ride more enjoyable.
Of course, we've also discussed other former military vehicles that are now limos, but few will leave the same impression as a double-length tank rolling down the road with your party inside.
They're certainly not for everyone, not the roomiest on the inside, and generally run around $2,000 per day to rent – if you're lucky enough to find one. However, if you want something truly unique, you'll likely not find a better option out there.