A dump truck is a vehicle which is used at construction sites to transport construction materials to and from the site. Old types of trucks were unloaded manually and now new types of dump trucks are available which can easily perform the operations through hydraulic mechanisms.
There are many different types of dump trucks in use today and below are the most common.
Related: 7 Kinds of Tow Trucks
Types of Dump Trucks
1. Standard Dump Truck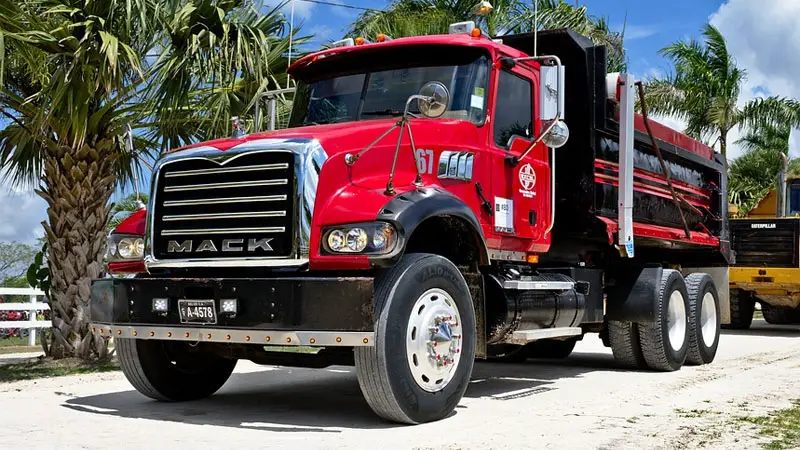 This is the most common type of regular dump truck where the vehicle has a moving type of bed mounted on its frame. There is a one front and rear steering axle present. So this enables the truck to hold more weight irrespective of its power.
Its wheelbase is very small and the overall body of the truck is small and that enables the drivers to operate and manipulate in a flexible and easily manner. This truck is the most commonly used type in the construction business. Soft soils are not favorable for these dump trucks.
See Also: 12 Kinds of Fire Trucks
2. Articulated Dump Truck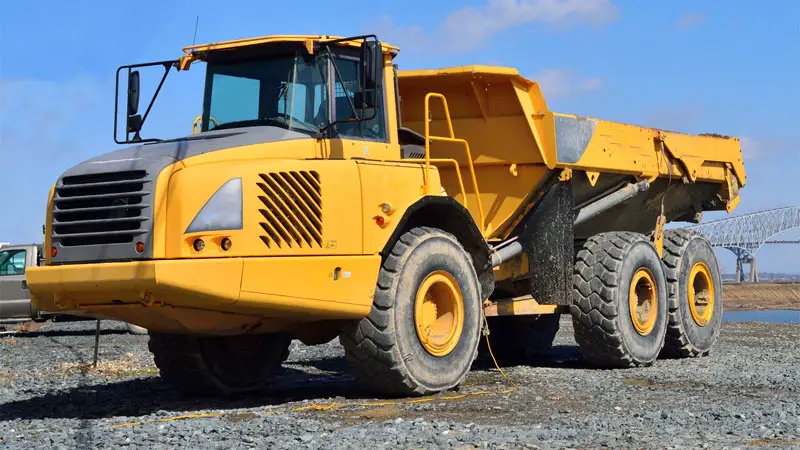 This is an excellent dump truck which can be used on rough terrain. There is an enclosed cab between the trailer and the bed of this dump truck. With poor road conditions, the articulated dump truck offers excellent performance.
This is a very large type of dump truck. It can be used for waste handling purposes, for handling small and large types of materials, for quarrying, as well as mining purposes.
Related: 27 Types of Construction Vehicles
3. Transfer Dump Truck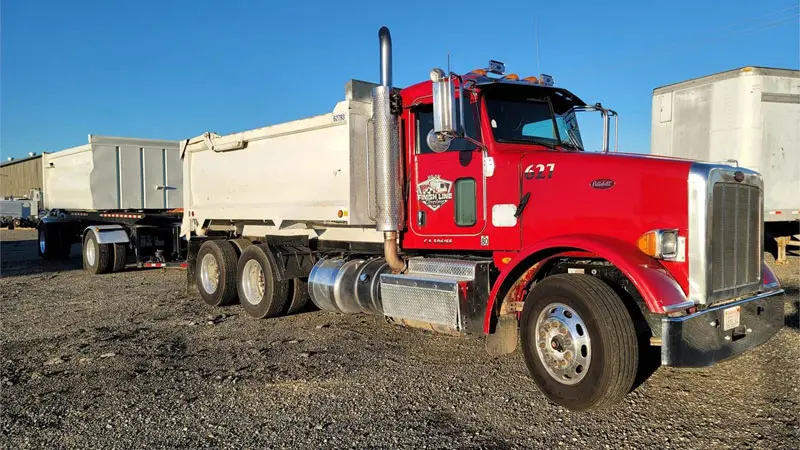 This type of dump truck contains a separate trailer that contains a movable cargo container which makes it possible to carry additional types of construction aggregates compared to the standard dump truck.
There is a hydraulic ram incorporated in this type of truck. It has a good capacity to hold large loads. This is a unique type of truck that are with additional trailers to separate everything easily. This makes it easy to transfer the materials from the truck to the construction site and back.
See Also: 15 Types of Cement
4. Truck and Pup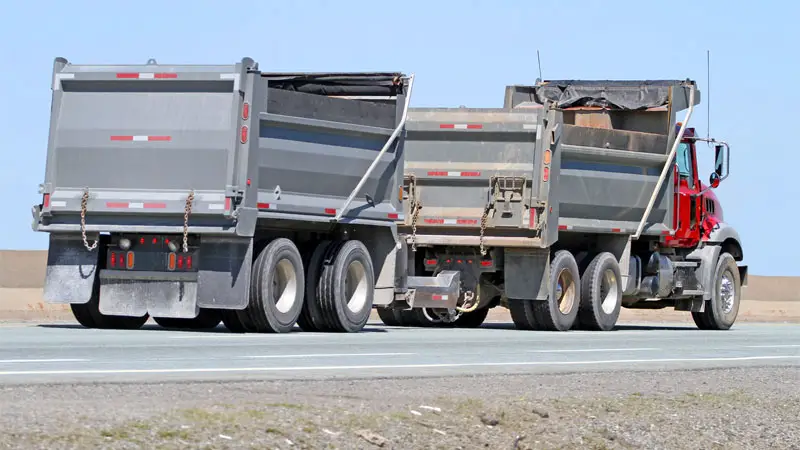 A truck and pup dump truck is the same as that of transfer dump truck where here it has a dump trailer structure called as pup which the truck pulls. It has the hydraulic ram of its own for unloading so it's essentially two dump trucks in one.
Read Also: 22 Different Train Types
5. Super Dump Truck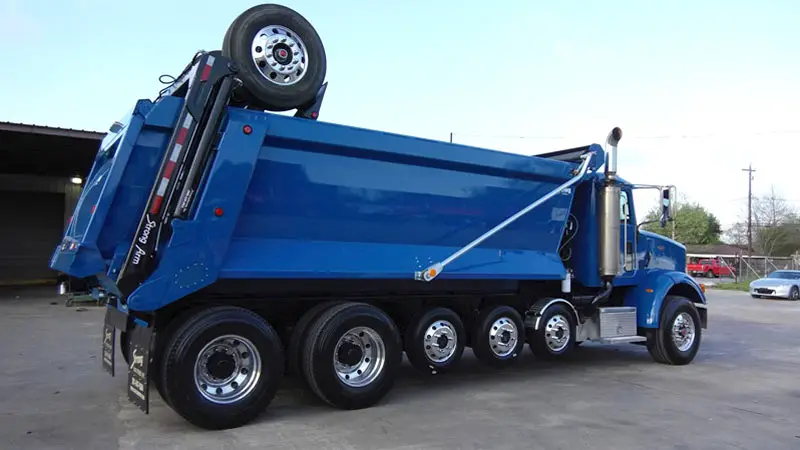 A super dump has the same features as that of the standard dump truck but differs in a way there is a liftable trailing axle present. With this axle, the dump truck is able to carry a good amount of weight also.
[crp]
The vehicle length is longer if compared to standard dump truck due to the presence of the trailer. The trailer movements can be adjusted due to its lifting capacity and due to this the driver can also easily maintain and operate the dump truck in an effective manner.
6. Semi Trailer End Dump Truck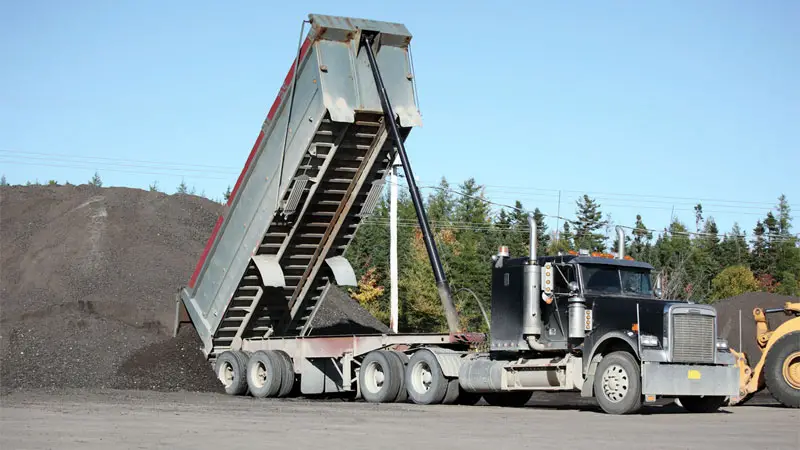 This is a simple and efficient dump truck used for carrying materials to the construction sites. This dump truck is in use quite a bit today due to its large carrying capacity. The semi trailer dump truck has two axle trailers which have hydraulics.
They have an axle at the rear side of the truck. This type of dumptruck can be easily use for unloading purposes as it provides the faster way of doing it.
7. Semi Trailer Bottom Dump Truck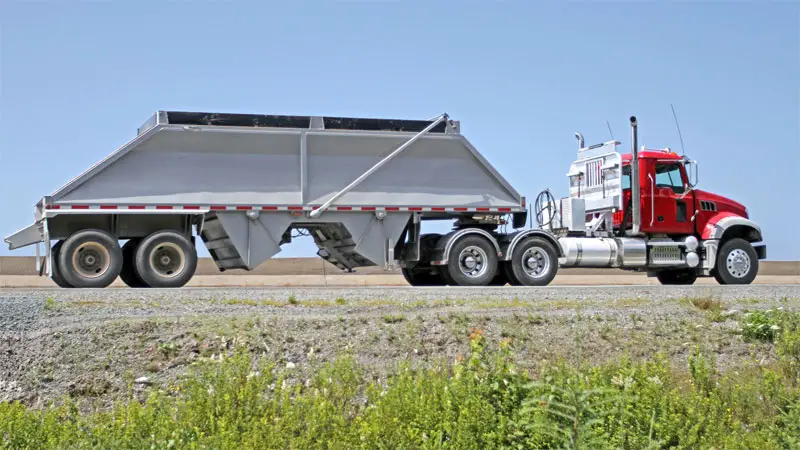 This is able to pull 2 or 3 axle trailers with its great 3 axle tractor. It has a dump gate in the center at the bottom which is clamshell type structure. This is an effective type of dumper in order to put the materials in the form of a window or linear pile. This is the biggest advantage of using this kind of dump truck.
Read Also: 19 Types of Tractors
8. Double and Triple Trailer Bottom Dump Truck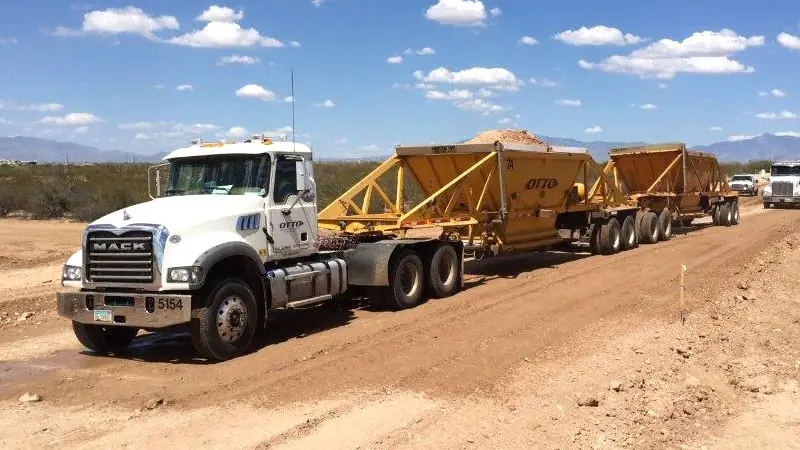 Similar to a standard bottom dump truck, double and triple trailer bottom dumpers have additional carrying capacity and are able to carry a different type of material in each trailer. Unlike the semi trailer bottom, dump truck this dump truck do not go in reverse. This is the biggest negative of this dump truck.
9. Side Dump Truck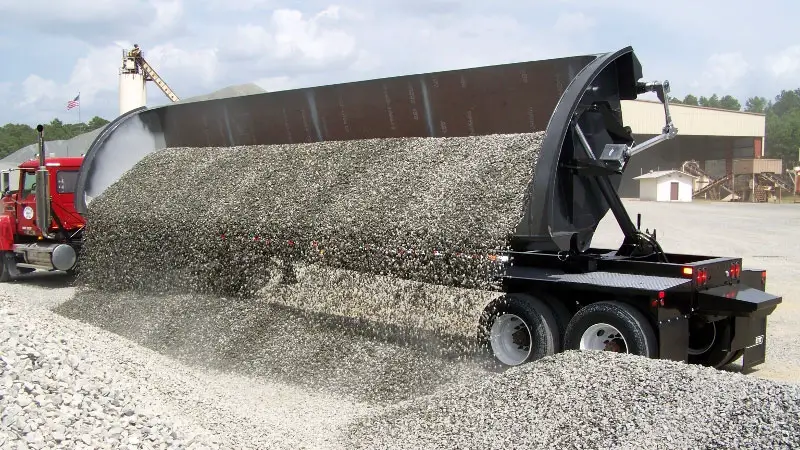 This is an extensively use dump truck that allows for the fastest unloading of material. This dump truck is compatible with most types of material and has a large capacity in order to load the materials.
It gets the name "side dump" because in order to lay the materials, it will slide a bit to the ground so as to unload the materials quickly and in an long row. This is one of its best characteristics making it more efficient than most.
Compared to traditional dump trucks, side dump trucks may not carry as big of an amount of load. It provides safety also. Because of the longer unloading area, the side dump truck is limited to areas with enough space available. The body of the side dump truck slides to the ground because of the hydraulic rams it contains.
Read Also: 18 Types of Forklifts
10. Off-Road Dump Truck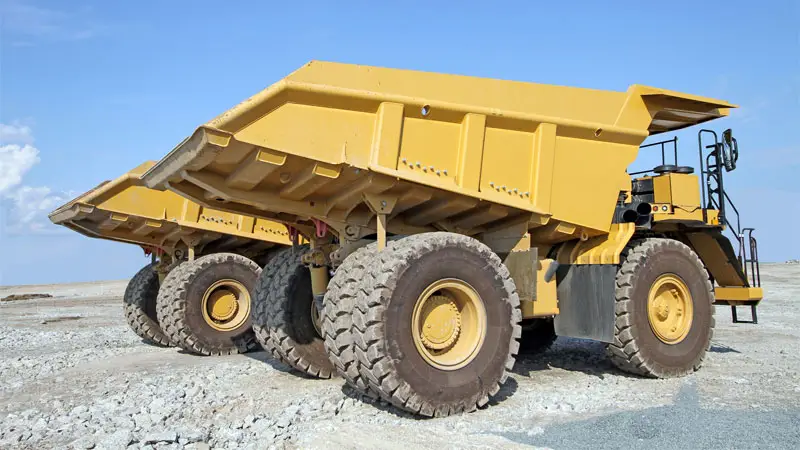 For mining and rock quarries, nothing beats an off-road dump truck for its incredible carrying capacity and traction. Because of it's powerful engine and massive tires, it's able to work in terrain or undeveloped areas not suitable for any other type of dump truck.
It's heavy duty enough to haul tons of boulders, gravel, or dirt without breaking a sweat.
11. Winter Service Dump Truck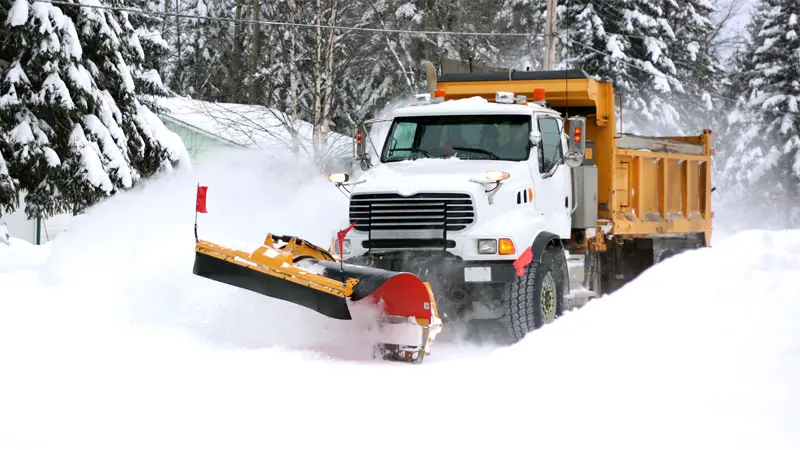 Similar to a standard dump truck, winter variations often have a snow plow attached to the front and a mechanism in the back to distribute gravel and salt granules on icy or snowy winter roads.